Intro
So I was just minding my own business with the boardes from the previous jump
Main Part
When suddenly...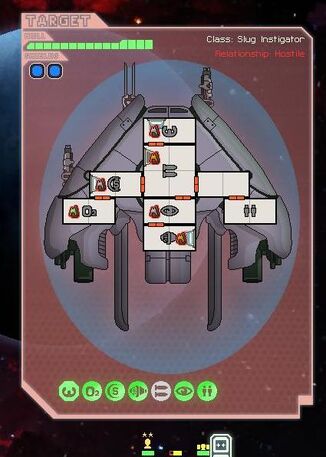 This appeared.
Since I was playing with Fed Cruiser C, I was able to kill it of pretty easy (he lied) and loot it.
This happened in a refugee event...
Dont you love it? A big scary ship with only 2 shield bars and cloak.
I suck at doing this "blog" thingies
End
bye
Ad blocker interference detected!
Wikia is a free-to-use site that makes money from advertising. We have a modified experience for viewers using ad blockers

Wikia is not accessible if you've made further modifications. Remove the custom ad blocker rule(s) and the page will load as expected.